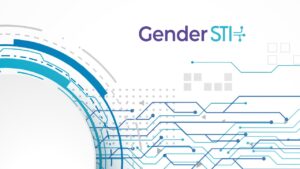 Inmark Europa has launched the Gender Equality in Science, Technology and Innovation in Bilateral and Multilateral Dialogues (GENDER STI) research project in November 1. GENDER STI will analyze how gender equality is taken into consideration at different levels of international cooperation dialogues in science, technology and innovation (STI), a matter of critical importance considering the role researchers play in the covid-19 pandemic.
The project will provide a global perspective on gender equality in STI by analyzing bilateral and multilateral agreements in these areas between European Union Member States and 10 third countries that have a history of cooperation with Europe. In addition, GENDER STI will identify challenges we must consider when working towards gender equality in careers and gender balance in decision making. It will also co-design solutions with relevant stakeholders in the EU and third countries by using a design thinking process.
Most importantly, the project will set up the European Observatory on Gender in STI, which will be developed and maintained by Inmark Europa. The observatory is the first of its kind in Europe and will serve as a hub for gender equality in STI dialogues, incorporating all current knowledge on the subject and housing the materials developed by the GENDER STI consortium. It will also act as a virtual town square, facilitating important dialogues between key stakeholders worldwide and shining a spotlight on critical issues in gender equality in STI.
GENDER STI, which is led by Inmark Europa in Madrid, Spain, features a one-of-a-kind international consortium from four continents. In Europe, it counts on institutions from Spain, Finland, Portugal, Austria, France and Italy. On the international side, it includes partners from Canada, the U.S., Mexico, Brazil, Chile, Argentina, South Africa, India, South Korea and China. GENDER STI is a three-year project that has been co-financed by the European Commission's Horizon 2020 program for research and innovation and will run until 2023.
It will employ various cutting-edge methodologies, including co-design labs, comprehensive stakeholder surveys and big data analyses. The project will also develop gender equality best practices, case studies and success stories. Some of these activities will be carried out during the covid-19 pandemic, thereby we will ensure this important research can be completed while observing proper safety guidelines and respecting country restrictions.
Yolanda Ursa, GENDER STI Scientific Coordinator and Innovation Management Director at Inmark Europa, expressed excitement for the project's launch and stressed the importance of studying gender equality in STI in the covid-19 era. "We are seeing an unprecedented amount of international cooperation in science as researchers around the world partner together to find effective treatments and vaccines for covid-19," Yolanda said. "During these critical times, it is important to ensure that women are given opportunities to participate in this international research and identify the barriers that might prevent them from doing so."
Early analyses this year have found that women are publishing fewer preprints and starting fewer research projects than men during the pandemic.
Inmark´s Innovation Management Unit has been managing R&I projects funded by the EU Framework Programmes for more than two decades and has a track record of success. With GENDER STI, the company is proud to be able to help others understand the importance of gender equality in science, technology and innovation as well as provide knowledge on the effect the pandemic has had on female researchers.